Creamy Tomato Bone Broth Soup
Everyone's favorite comfort food gets a creamy, dreamy upgrade (plus added collagen) in this beautiful bone broth version.
certified
gluten free
dairy
free
glyphosate
free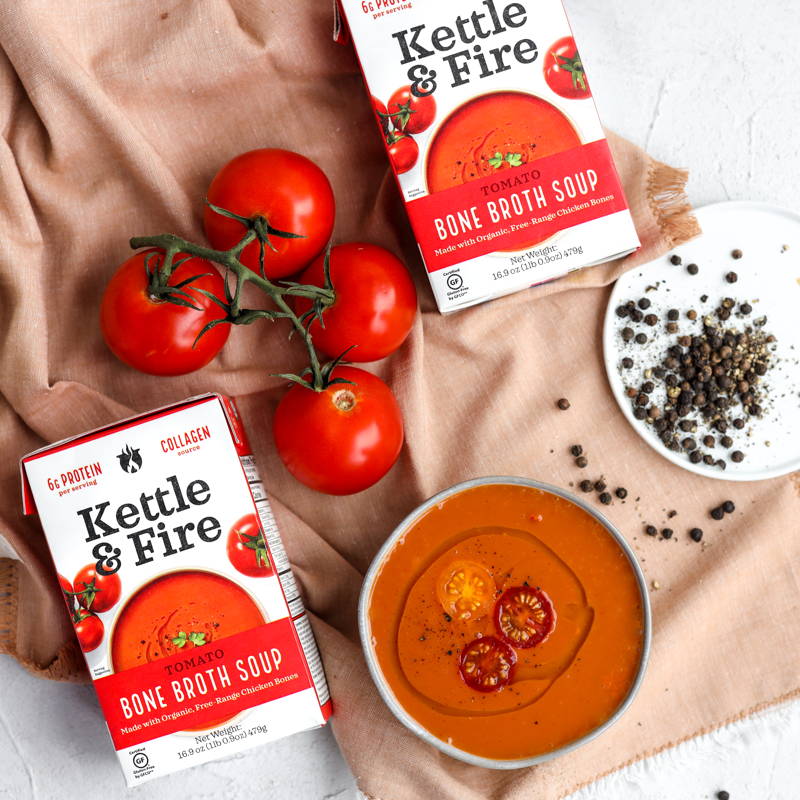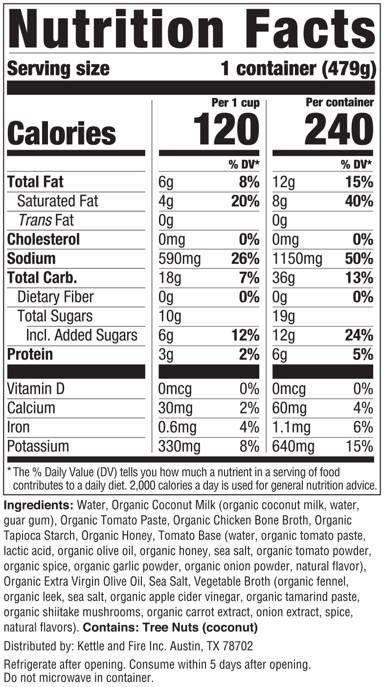 Ingredients: Water, Organic Coconut Milk (organic coconut milk, water, guar gum), Organic Tomato Paste, Organic Chicken Bone Broth, Organic Tapioca Starch, Organic Honey, Tomato Base (water, organic tomato paste, lactic acid, organic olive oil, organic honey, sea salt, organic tomato powder, organic spice, organic garlic powder, organic onion powder, natural flavor), Organic Extra Virgin Olive Oil, Sea Salt, Vegetable Broth (organic fennel, organic leek, sea salt, organic apple cider vinegar, organic tamarind paste, organic shiitake mushrooms, organic carrot extract, onion extract, spice, natural flavors). Contains: Tree Nuts (coconut)
Our bone broth soups give classic favorites a much-needed upgrade to help keep you fueled and full - with irresistible flavors that are ready in no time flat!
Soothing & Satiating
Delicious Nutrition
Lunch On-The-Go
Easy Dinners at Home
418, 929+ Happy Customers
I have tried bone broth from all the stores in this area, Sprouts, Trader Joes, Vons...but Kettle and Fire is the most tasty and has the best protein quantity.

Dallas S. Verified Buyer
Great taste and superior quality make this bone broth my go-to as a compliment to my Keto/Fasting lifestyle.

Marcus D. Verified Buyer
All the hype for Bone Broth is absolutely warranted, at least if you're referring to Kettle and Fire. I love having a little sea salt, lemon mixed into an evening cup. Helps me sleep better.

Juan V. Verified Buyer
Just after 2 days I feel that I have more energy. The lower sodium is best for me. I love this product of Kettle & Fire.

Marie P. Verified Buyer
Best beef bone broth around! I like to add sliced fresh mushrooms and a handful of chopped scallions ~ delicious!

Lisa S. Verified Buyer
Love Kettle & Fire bone broth. I use a lot of broth for gravies, soup, stews and other recipes. Thank you for providing me with bone broth that is extremely healthy.

Cathleen K. Verified Buyer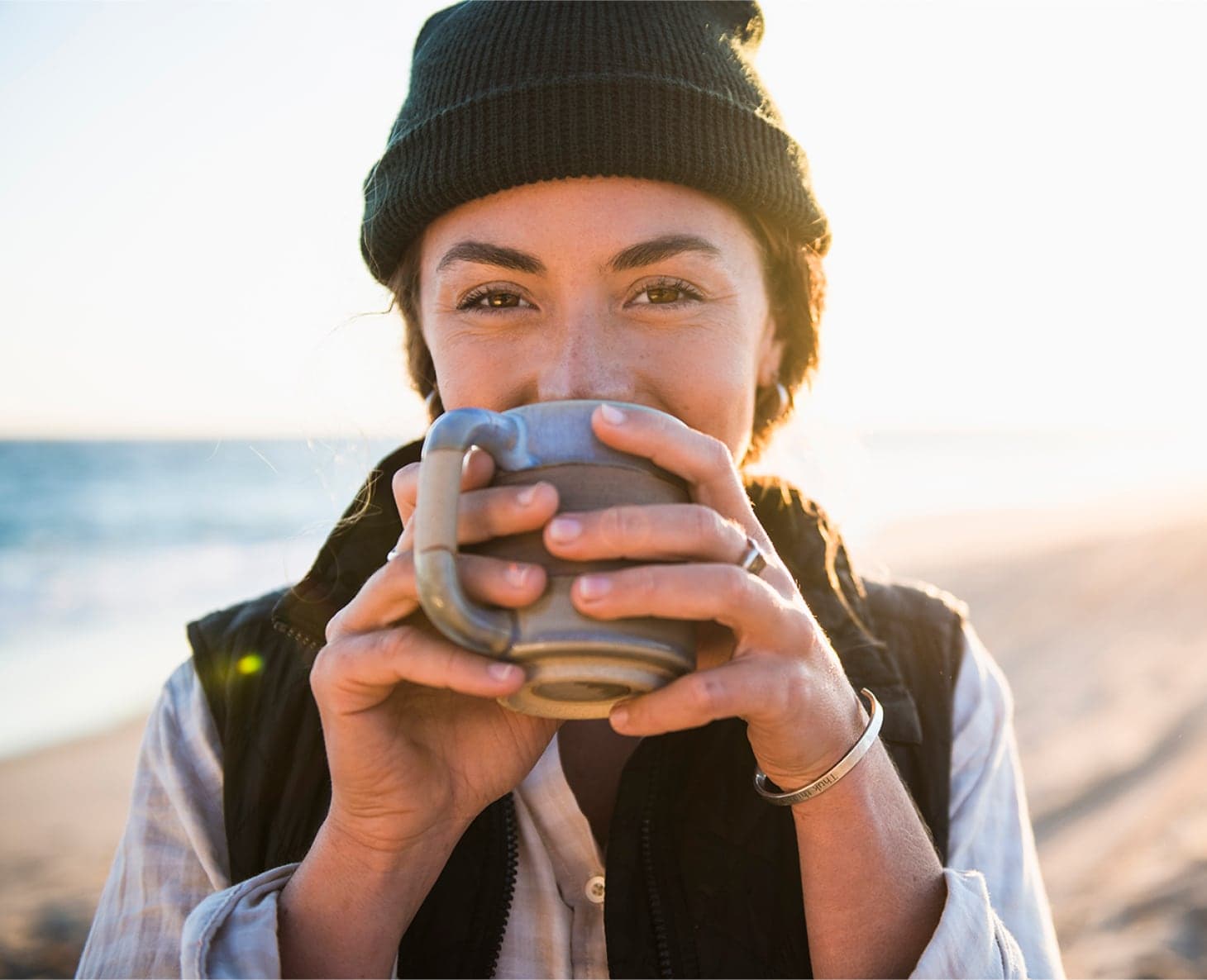 It's our mission to improve the way we eat, starting from the ground up.
We carefully source the highest quality ingredients.
We partner with farms that reflect our core values.
Slow-simmered at the perfect temperatures for maximum flavor and nutrition.
Take an extra 10% off your first order
We'll also send you delicious recipes, product updates, and more